Officers: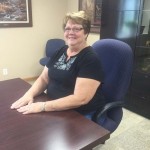 Norma Lashley: CEO
Norma became the majority owner of BSB Construction, Inc. in January of 2002 and assumed the duties of President and CEO of the company. Norma has been extensively involved in all aspects of BSB Construction since its existent in 1967 in which she also served as Vice President for 35 years. Norma has also previously served as the LICA-NE Vice -President and President. Norma is involved in many different facets of the company from the company financials and projects, to company safety operations. Bud passed away in Feb 2015. She was awarded the 2019 National LICA Contractor of the year award.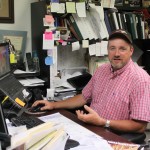 Ted Lashley: President
Ted has over 30 years of experience in the land improvement construction industry and is responsible for coordinating and managing all projects for BSB Construction, Inc. His background includes operating all equipment, surveying, project estimating and project management. Ted began working for BSB Construction during the summers while he attended high school and college. After graduating from McCook College he worked for one year before transferring to UNL. Ted became a full-time employee after graduating from Engineering College in 1992. He has been on the LICA-NE Board of Directors since then Late 1990's.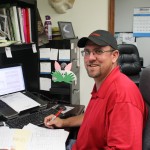 Troy Einspahr: Operations Manager
Troy has a history of experience in grading, project management to include highway and road construction, sewage lagoons, landfills, wetlands, and building sites. Troy has experience and education in land surveying, and computer programming, He is our company's expert for GPS to include project set up programming for equipment and field support. His hands on experience combined with technical support leads to a wide variety of projects.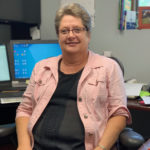 Ann Rasmussen: Office Manager
Ann joined BSB Construction on May 20, 2019. She is responsible for daily office operations including office personnel and accounting. Ann also serves as the Human Resource Manager and coordinates employee benefits. Ann has a Business Administration degree from Chadron State College and has over 30 years experience working with the public and non-profit sector. Her last job was with the Department of Labor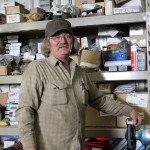 Shop Superintendents: Robert Doyle
BSB Construction and its employees are committed to maintaining a safe workplace. The company keeps current with all D.O.T. inspections. To maintain up to date equipment, we service all of our equipment in our shop in Curtis, Nebraska. Our experienced superintendents can perform repairs on the premises with our large inventory of parts. We have access to parts that are readily available in our inventory and can get them in a timely manner for equipment repair. The superintendents are also capable of doing repairs at the work sites, if necessary. We are also currently utilizing the CAT software ET program with SIS to better maintain equipment up-keep.
Project Supervisors:
We have experienced supervisors who have been in charge of multiple projects of varying size and scope. They are proficient with all of the equipment in our industry in operating the equipment as well as training employees in how to use and maintain their equipment. The supervisors work closely with the owner and state and government inspectors on each project. They have numerous years of experience in the construction industry and continue to learn the skills and knowledge with each project.